Summer evenings are better when they are spent outside, especially in a cozy backyard. Barbecue parties, outdoor dinners, late nights at the pool – they are all instantly better when your backyard looks like it's just been taken out of a Home & Garden magazine.
The easiest and most inexpensive way to obtain this is by lighting everything up with some LED light strings and party festoons perfect for backyard celebrations. Don't know where to start? Below are 5 ways you can use decorative LED lighting to give your backyard a quick, fairytale-like upgrade. 
Light up the trees
Light strings are very versatile and can instantly turn anything into a real art installation. Trees are beautiful on their own, and they can make any backyard look instantly better, but when you add lights to them, that's when they can really shine.
Get a bunch of LED light strings and wrap them around the trunk and branches of the trees around your backyard, and you'll be instantly teleported to Fairyland. A few of these are enough to light up an entire tree and change the scenery entirely.
Glass lanterns
If you have a lot of glass bottles or jars stacked away in your garage, put them to use and beautify your garden. Give your glass jars a good cleaning, tie some rope around them to make a handle so that you can hang them around, then stuff them with LED lights. The result is going to be a glass lantern ready to light up an outdoor family dinner or a romantic night.
Give your fence an upgrade
If you'd like to give your separating fence a little more purpose, use it as the canvas for your light art piece. Use LED light strings and tie them around the fence for an instant upgrade. You can either place the lights at the top of the fence or create interesting light patterns using multiple strings and mapping them out in intricate patterns all over your fence.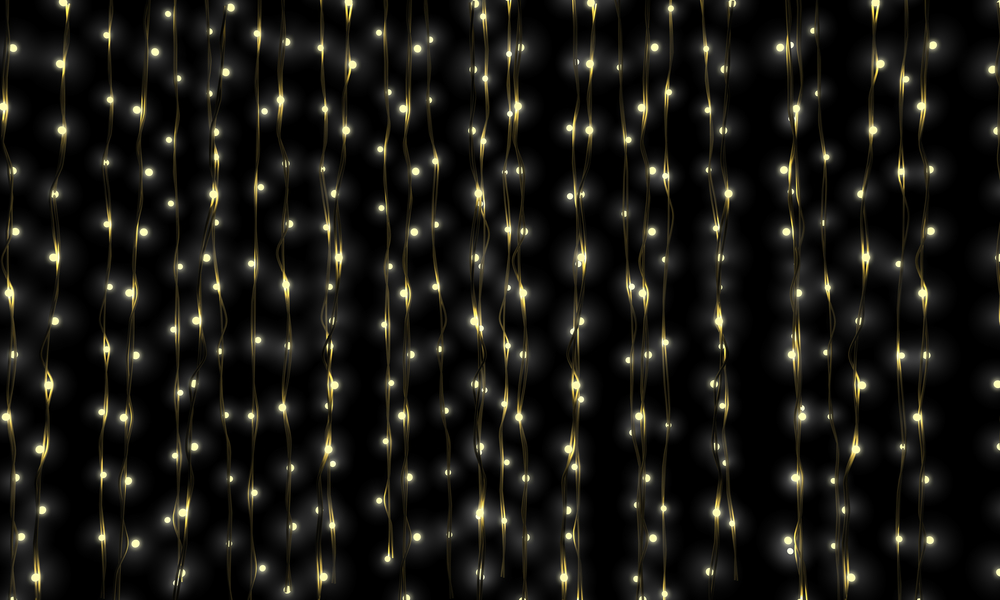 Freestanding string lights
The less time-consuming option to revamp your backyard with LED light is by tying light strings up above your backyard using poles. Four to six poles around your backyard should give you enough support to create a real light web above your head. To do so, simply tie the ends of the light strings to the poles and let them freely intertwine. It will be an instant upgrade to your backyard, and, looking up, it will feel just as if the stars decided to come closer to Earth for a while.
Make everything glow
Although this may sound a bit like overdoing it, there's nothing keeping you from using LED light anywhere in our garden. The versatility of these lights allows you to instantly light up any corner in your garden and experiment with any type of design you may want.
Give your bushes an instant glow by hiding some fairy lights inside them. This way, it will look as if the glow is coming from inside the bushes, instead of covering them.